Dr & Dr Cooking Course Schedule
We are more than happy that our interactive cooking courses will be continued from January 2024.
You will not only know more about authentic recipes, colorful spices and experience unforgettable flavors of the middle eastern food, the twin sisters Forough & Sahar will take you on a journey through Middle East showing you the culture behind the food. Let us cook, laugh and dine together and make beautiful memories!
Our cooking courses will take place in the awesome atmosphere of our food lab in Kreuzberg. Private cooking courses or cooking events for a group (from 10 people) can be also booked with a menu selected by the participants. Below you can find the list and content of our cooking courses. Select your favorite course/courses and click on "Registration for this course", and send a short message with the name and date of your selected course. We will then contact you to confirm your booking. Looking forward to seeing you in our food lab!
---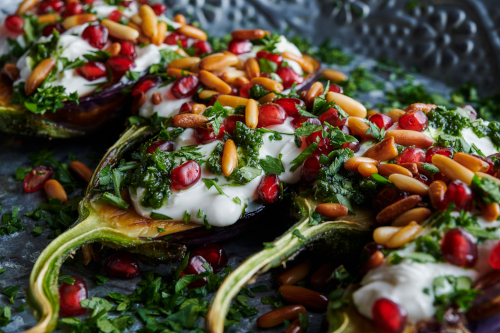 Mon 15. Jan, 6 pm

Middle Eastern Veggie Feast

Roasted buttery eggplant, yemenite schug, labneh, toasted pine nut, pomegranate seed
Zereshk Polo ­– Persian saffron rice, caramelized barberry, pistachio, and Tahdig
Cauliflower steak, saffron lemon sauce, toasted sesame
Baby spinat, roasted saffron almond, pomegarnate seed, pomegranate molasses
Mast o Khiar – Persian cucumber & mint yogurt dip, rose petals
Language: German & English
Price including food, drink (water, one glass of wine): 120 euro/person
---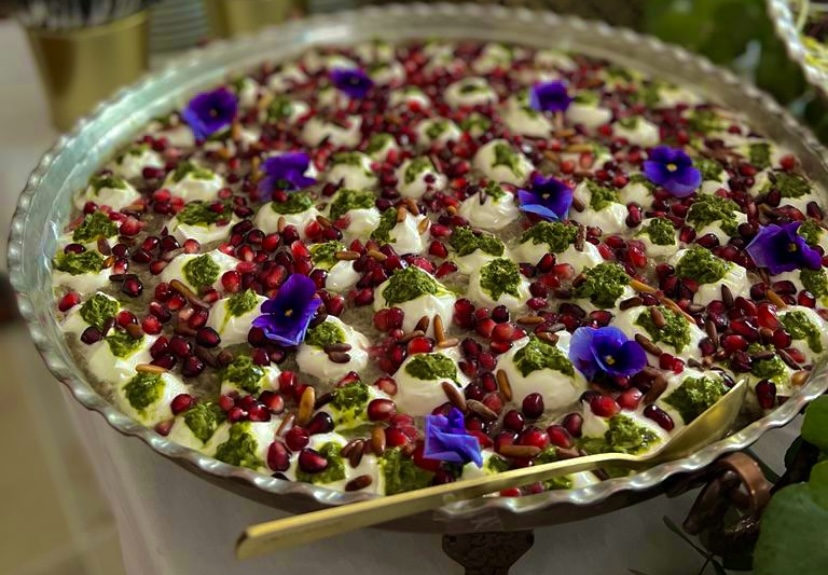 Wed 17. Jan, 6 pm

Middle Eastern Mezze (Veggie)

Kal e Kabab – Smoked eggplant, garlic, butter
Roasted mini carrot, pomegranate molasses, olive oil, strained yogurt, za'atar, garlic, lemon zest, pomegranate seeds
KooKoo Tareh - Chives frittata, Sumac Ricotta
Crispy Lavash
Roasted chickpea salad, pickled walnut, parsley, pomegranate seeds
Mast o laboo – Beet root, solo gralic, yogurt dip
Language: German & English
Price including food, drink (water, one glass of wine): 120 euro/person
---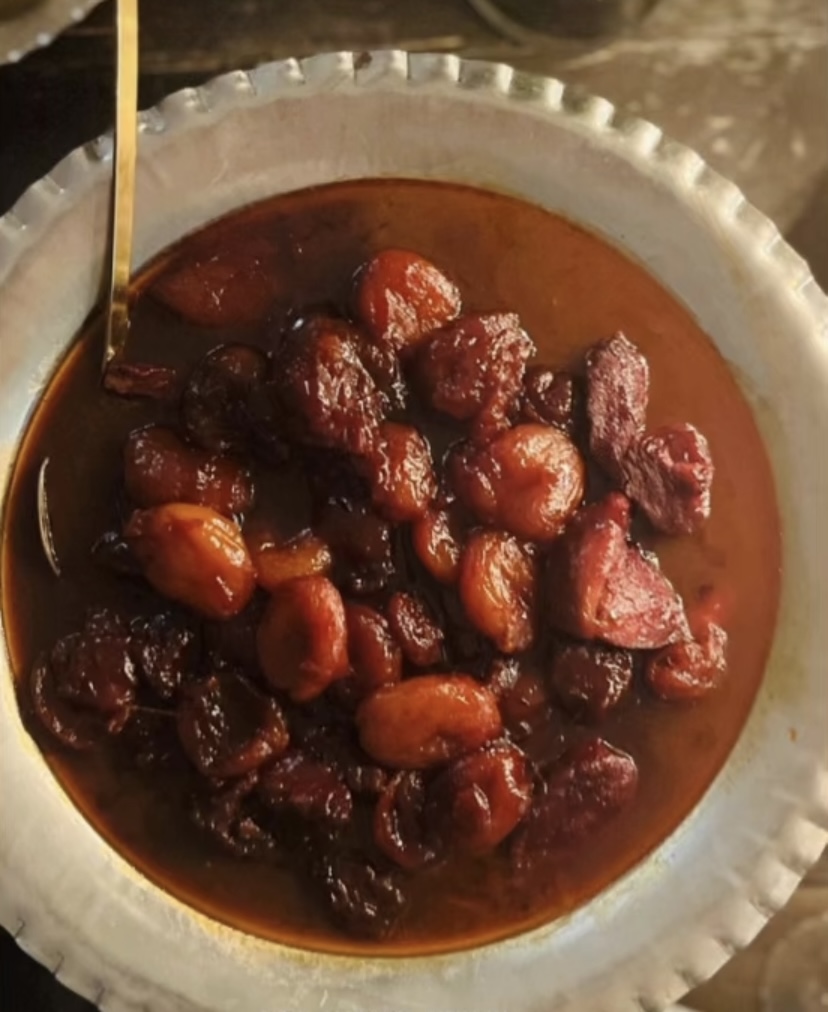 Mon 22. Jan, 6 pm
Winter Kiss

Mirza Ghasemi – Grilled eggplant, tomato and garlic
Saffron chicken stew with golden plume and apricot
Persian saffron rice with crispy Tahdig
Borani - Spinach and yogurt dip, chili flakes
Language: German & English
Price including food, drink (water, one glass of wine): 120 euro/person
---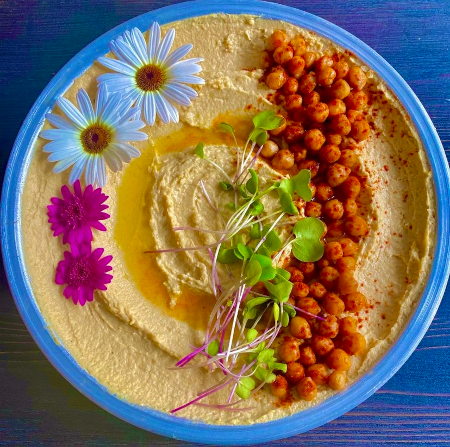 Wed 24. Jan, 6 pm
Tehran meets Tel Aviv (Veggie)

Hummus with roasted chickpeas
Kashke Bademjoon – Smoked buttery eggplant, crispy onion, fried garlic, dried mint, walnut and yogurt whey
Shakshuka
Salad Shirazi
Pickled red onion
Persian Long drink (Dr & Dr creation)
Language: German & English
Price including food, drink (water, one glass of wine): 120 euro/person
---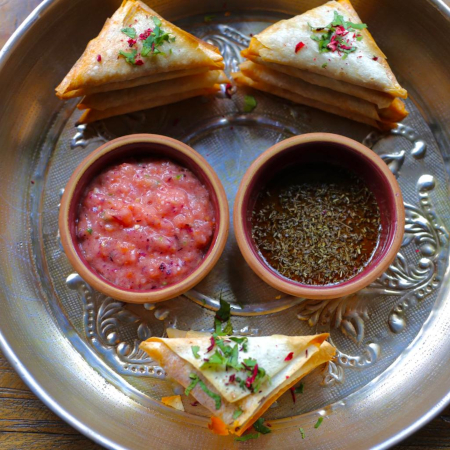 Mon 29. Jan, 6 pm
To the South (Veggie & Vegan)

Samosa – Persian Lavash, spicy potato, aleppo chili flakes, parsley
Dal Adas – Yellow Lentil, turmeric, south iranian spices, curry leaves, tomato
Persian saffron rice with crispy Tahdig
Omani crushed tomato sauce
Chili chutney
Mast o moosir - Persian yogurt dip, solo garlic
Papad
Language: German & English
Price including food, drink (water, one glass of wine): 120 euro/person
---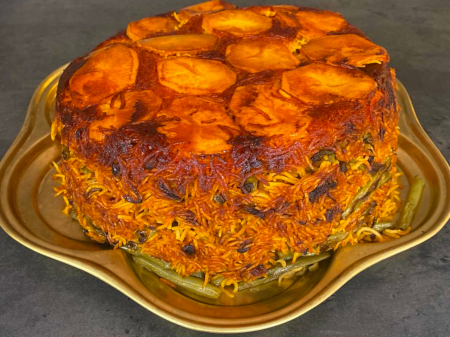 Mon 5. Feb, 6 pm
All about Persian Rice and Tahdig
Loobia polo – Persian saffron rice, green beans, beef, tomato, dried lemon & Tahdig
Torshi Shoor – Pickled vegetables
Salad Shirazi
Mast o Khiar – Persian cucumber & mint yogurt dip, rose petals
Language: German & English
Price including food, drink (water, one glass of wine): 120 euro/person
---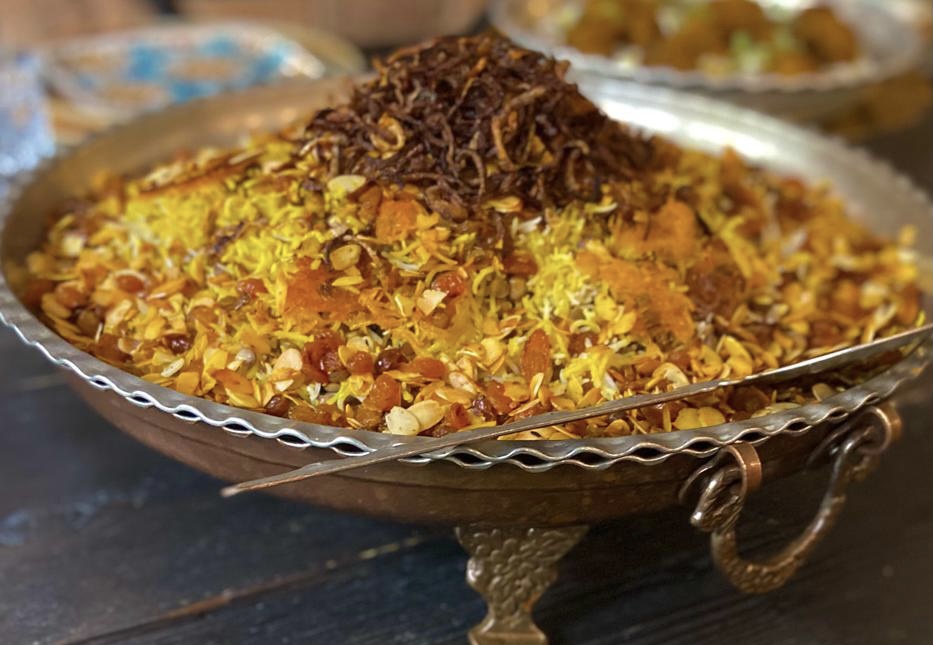 Tue 13. Feb, 6 pm
Taste of Paradise

Nargesi - Persian baby spinach & egg sauté
Adas polo – Persian lentil rice, crispy saffron almond, golden raisin with Tahdig
Grilled saffron chicken with lemon & Thyme
Mast o Somagh - Sumac & yogurt dip
Language: German & English
Price including food, drink (water, one glass of wine): 120 euro/person
---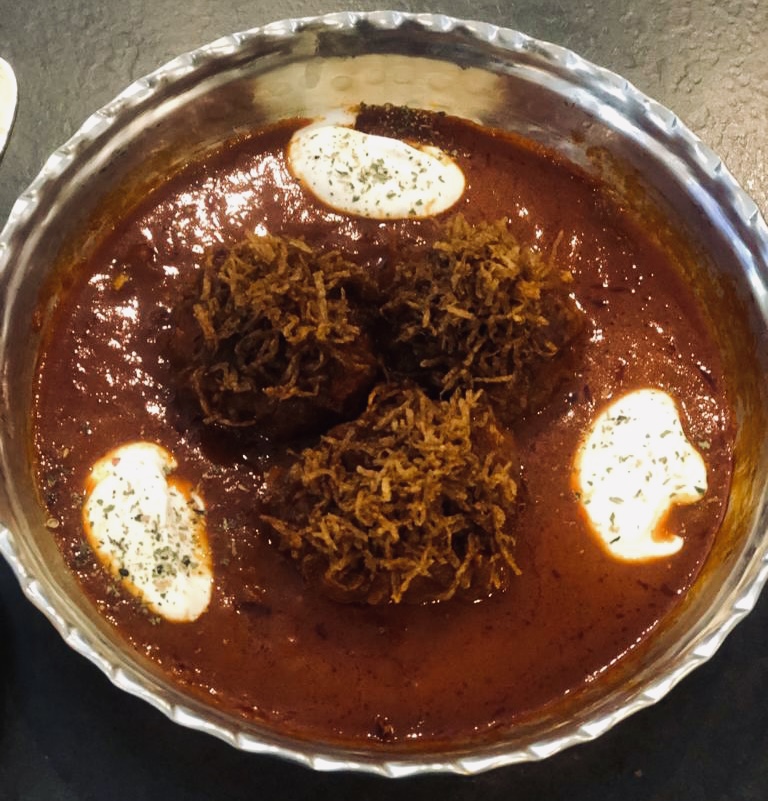 Mon 26. Feb, 6 pm
Something for Meat Lovers
Kookoo sabzi – Persian mixed herb frittata with barberry
Shami Torsh – Minced beef cutlets in tomato & young grape sauce, tiny potato strips
Persian saffron rice with crispy Tahdig
Mast o Khiar – Persian cucumber & mint yogurt dip, rose petals
Language: German & English
Price including food, drink (water, one glass of wine): 120 euro/person