Private Dining
If you want to dine together with your family and friends (10-16 people) in our food lab, or have a special meeting with selected guests, and are looking for a creative food table with fresh ingredients that nourish the body, vibrant colors that lift the soul, and a divine taste that offers love at first bite, then contact us. We guarantee a high quality Middle Eastern feast and will help you celebrate your life as much as we have ours, on our journey through the world of food and culture of the Middle East. Your private dining can be served in family style with sharing plates or plated meals. Dr & Dr food tasting offers you the opportunity to choose your favorite menu from a wide variety of tasty Middle Eastern creations.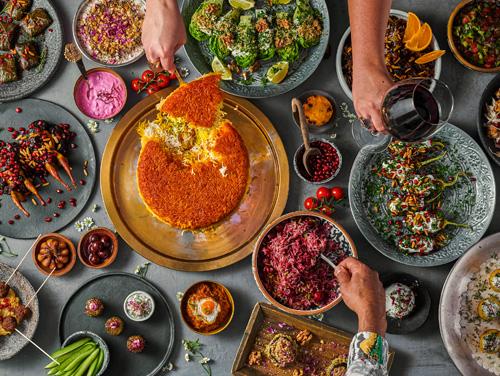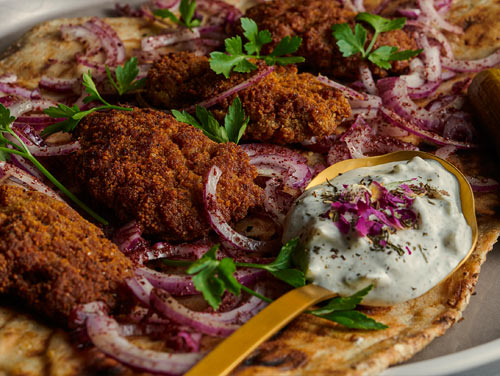 Food Tasting
If you're planning an event for more than 50 people, we offer the opportunity to come over to our lab for food tasting. Taste a variety of Middle Eastern delicacies and select your own menu. An appointment for food tasting will be made after booking your catering or private dining.
In order to make an appointment for food tasting click here.